Tribal Planning
Long range tribal planning involves the leadership of the tribal Council, participation of the tribal members, and an emphasis on cultural values along with land use. Shoji Planning, LLC can help your tribe with integrated natural resource planning and other planning for the future well being of your tribe.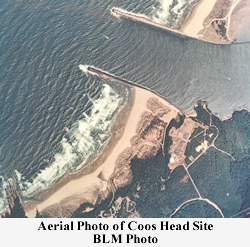 ▪ Integrate cultural values with natural resource planning.
▪ Prepare surveys to gather member input.
▪ Facilitate participation from all levels and integrate information into planning.
▪ Distribute information about ongoing planning.
▪ Utilize staff expertise and existing plans.
▪ Develop plans for specific areas.
▪ Integrate strategic planning and land use elements.
Tribal Planning Examples*

Confederated Tribes of Coos, Lower Umpqua and Siuslaw Indians: Developed surveys and newsletters; facilitated Tribal Council, Tribal members and administrative staff workshops; carried out SWOT Analysis and prepared Strategic Plan, 2001. Carried out facilitation, Tribal involvement, strategic and land use planning to prepare the vision and plan for the Coos Head Land Use Concept plan, 2008.

Coquille Economic Development Corporation (CEDCO): Prepared land use analysis for master planning for North Bend waterfront property, in cooperation with Reid Middleton and other partners, 2004-05. Prepared findings of compliance for a light manufacturing use within the shorelands on Coquille Tribal property within the City of North Bend, 2011.

Coquille Tribal Government: Facilitated staff planning, 2005.
*All Oregon Projects